Homework is a design studio based in Denmark, Scandinavia. Founder and creative director Jack Dahl has worked with several renowned firms including Self Service magazine and the creative strategic Paris agency, Petronio Associates, on a selection of the world's most prestigious fashion, beauty and luxury brands. Their areas of expertise include creative consultancy, art direction and graphic design with the believe in simplifying in order for the essential to shine. Jack Dahl talks to us about their recent work, his relationship with typography, as well as his pet dog.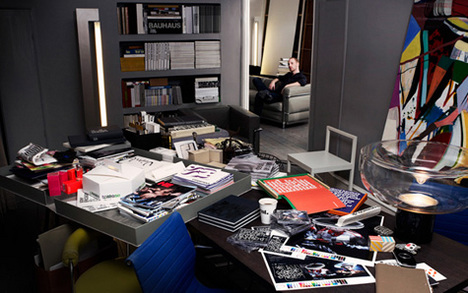 Please introduce homework?
Homework is a graphic design studio and creative consultancy focusing on leading international brands within the arts, fashion, lifestyle and publishing. Homework creates advertising, visual identity, packaging as well as art direction and overall creative brand communication.
Homework is balancing art, design and commerce, pushing forward to achieve that little extra, or when nessesary simplifying so that the essential can shine. Homework creates objects of desire.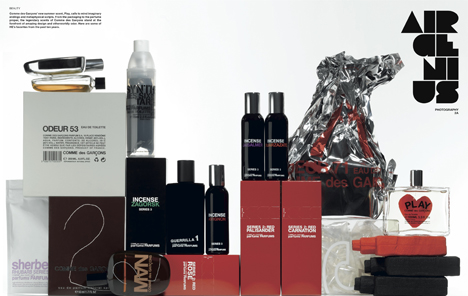 HE magazine
Established in 2002 by Jack Dahl, Homework was responsible for kick-starting a visual presence and direction for international men's fashion magazine HE and Cover magazine. Among others Jack Dahl has worked with Self Service magazine and the strategic and creative Paris agency Work in Progress on a selection of the World's leading fashion and beauty references including Prada, Pucci, Chloe, Celine, Colette and Jil Sander.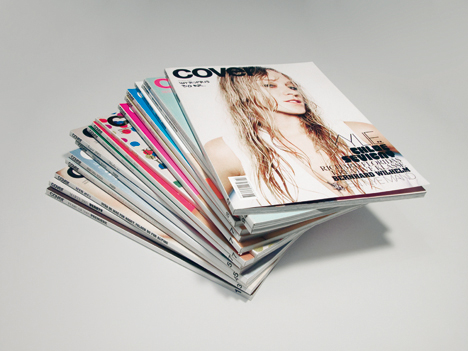 Cover magazine
Please tell us about your latest activities.
These days we are working on on visual parts of Lady Gaga's new signature perfume launch … but my hands are tight, so I can't say much more.. Exciting it it though.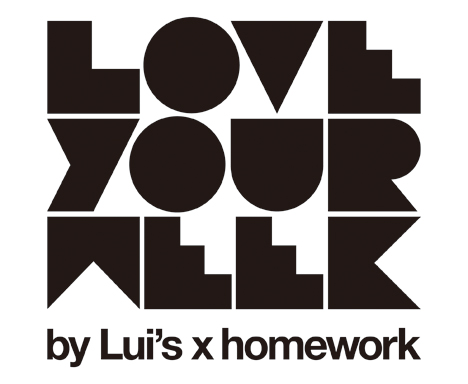 LOVE YOUR WEEK by Lui's x homework logo
We love Japan, so try to do as much work out there as well. Latest we worked with Lui's on a typographic concept called LOVE YOUR WEEK.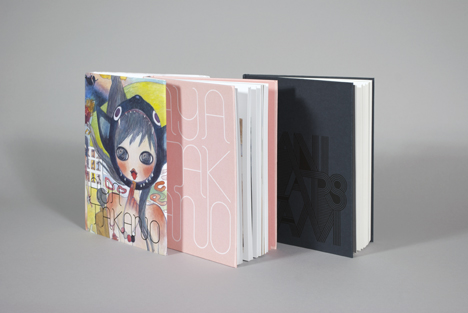 Aya Takano Book for Galerie Perrotin (Paris/Miami)
Also working on visual identities and the re-establishment of two larger Scandinavian fashion brands. And working at a artist monograph for Mr. and Aya Takano for Galerie Perrotin in Paris/Miami.
What were you absorbed in when being a teenager?
I was always interested in 'staging' things. This has been a topic of nearly everything I have been working with – also long before I was sure that graphic design was the right way for me.
My first creative experience of digital technology, I had on my father's Apple laptop in the early 90's. I have always had an intense passion for typography, and in Microsoft Word, since this was one of the only programs I knew of at that time, I got some of my first great experiences of the impact of digital on typefaces and typography. Illustrator, Photoshop, QuarkXPress, InDesign etc., was soon to be discovered. Not long time ago, I would spend days researching new and old typefaces. I could not stop, it became almost obsessive.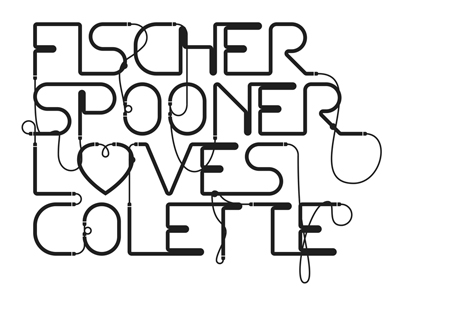 Fischer Spooner Loves Colette Logo
Copenhagen where you're living in, has it influenced to your art practice?
Homework is these days situated in Copenhagen, more exact in an area of city called Frederiksstaden 1st floor in a backyard. Also the home of the Royal family, and the location of some of the most famous sight here. Both a beautiful park, and the wonderful sea. Frederiksstaden is no grown district with little alleys. It was planned and arranged during the middle of the 18th century according to French plans. The Royal character of Frederiksstaden is underlined by fancy shops, noble galleries, and antique souvenirs and furniture stores. And Sundays are absolutely quiet almost ghost-like in Homework's street. I love my 'hood , it's feels like living in both Paris, Moscow, London and Rome at the same time. For same reason I wouldn't say that the location has a huge impact on my work, since I find same inspirations being in other cities… All though a pivotal point in my career, was staying some time in New York and Paris years ago. These two cities showed me a world that combined fashion and graphics among other things… These experiences has been great influences for me and my work.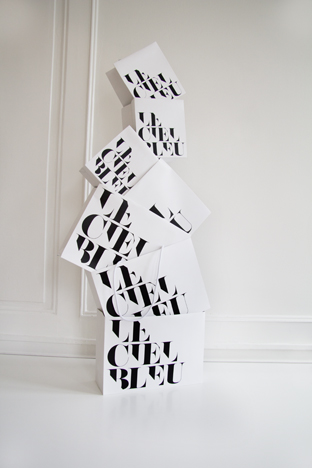 Le Ciel Bleu Bag
Have you got field or media which you would like to explore your art practice in the future?
DIGITAL COMMUNICATION!
Please let us know 5 musicians (bands, djs and etc.) who you like lately.
5 random stops on Homework's office spotify playlist: Fritz Kalkbrenner, Casey Spooner, Vinnie Who, Metronomy, The Assembly
Please tell us if you have got favorite places to go in your holiday.
Deia, Mallorca, Spain. (at least this season)
What is the funniest moment that made you laugh in the last 7 days?
MY DOG! Jackson – every day!
Text: Gas As Interface Co., Ltd

copenhagen
[Help wanted] Inviting volunteer staff for contribution and translation. Please e-mail to us.
Heavy books intruding our free time – to make positive associations with the word homework might not come naturally to everyone. Luckily we found a place that changes the scenario: Homework is also the name of a Copenhagen-based creative studio founded in 2002, bringing forth associations of timeless yet contemporary design, ambitious work and Scandinavian flair. The studio, specialized in brand expression and communication, has since the start built up a portfolio showcasing brand identity projects, packaging, image campaigns and editorial work across printed and digital media. The Blogazine had a chat with founder Jack Dahl – creative director who has worked with some of the most prestigious names within the field of fashion, beauty and luxury design.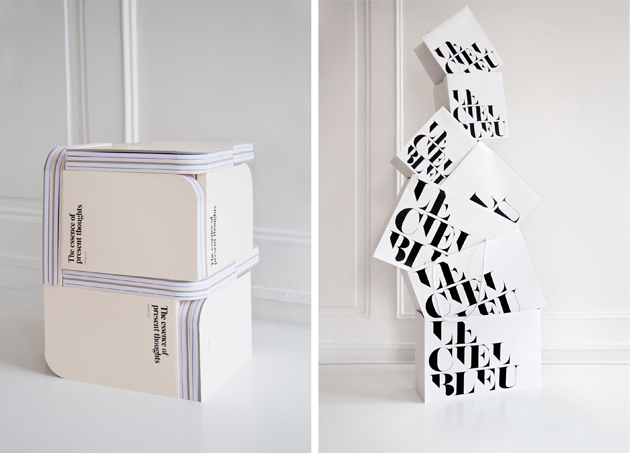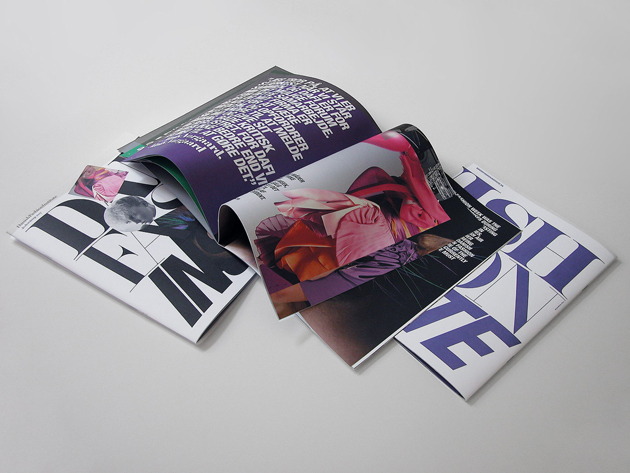 Your studio is located in Copenhagen, a city that over the passed years has gained a lot of attention internationally. Has Copenhagen's position as a recognized fashion city affected your work in any way?
Well, we are working in a competitive market, definitely, but I don't really think that it has anything to do with Copenhagen's newly-gained position as a fashion capital. Denmark is and has been famous for its rich design culture and heritage, so I would rather say that with the Internet and the whole online social world, it has become much easier to reach and maintain a strong relationship to customers even though they are based on the other side of the world.
Homework has actually been very fortunate in many ways – we have worked with some very interesting international clients, which again, attract other international companies. We have done a great handful of collaborations with Japanese clients like GAS interface, Addition Adelaide, A.P.J, Jun, Le Ciel Bleu, Franc Franc and Isetan, a few projects in the Middle East, Lady Gaga Parfums/COTY in France, Comme des Garçons/PUIG in Spain, and Galerie Perrotin in Paris and Hong Kong – they have all been amazing clients of Homework.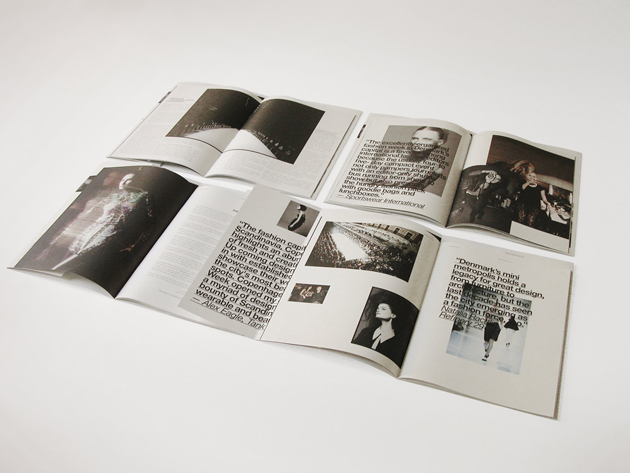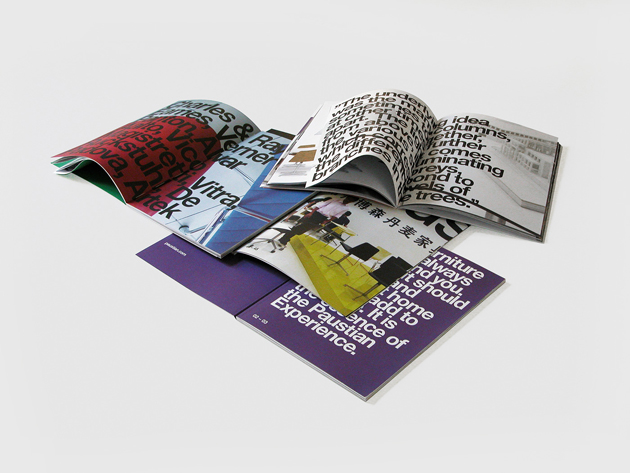 Your signature aesthetics is about simplicity and about letting the essentials be in focus, something that very much can be said about Scandinavian design over-all. Would you say that Scandinavian graphic design and art direction, just like Scandinavian fashion, is democratic and minimalistic?
I wouldn't say that democratic and minimalistic describe Scandinavian design and art direction the same way as the fashion industry. The Scandinavian fashion companies are known for balancing nice contemporary designs at reasonable prices whereas it's true that the graphic design and art direction are very streamline, minimalistic and distinct. For Homework it's a way of always searching to highlight core values, key message or distinct personality in a company or in a product. I would like to think of Homework as having a design approach with an international appeal.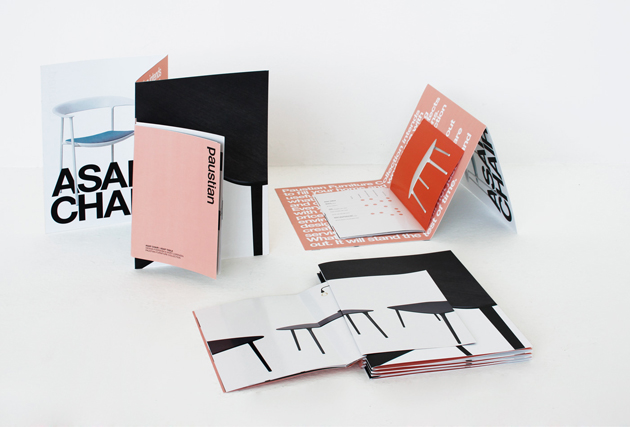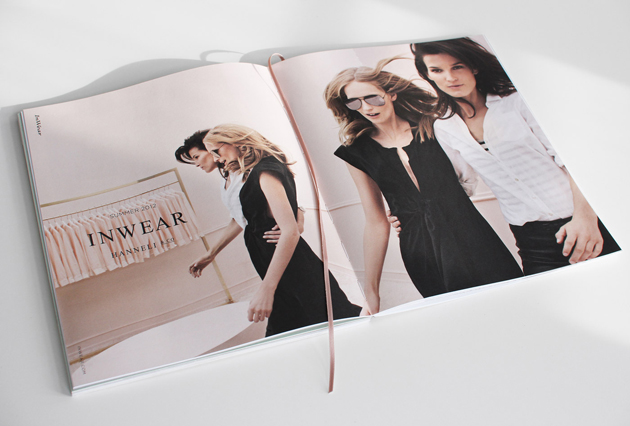 We've heard that you have a certain obsession for typography and typefaces. What is that is so fascinating about type?
It's true – we do have a special place in our hearts reserved for type. Working with type is like working with an infinite amount of styles and ways of expression. When thoughtfully executed, typography can be both timeless and contemporary, both illustrative and understated.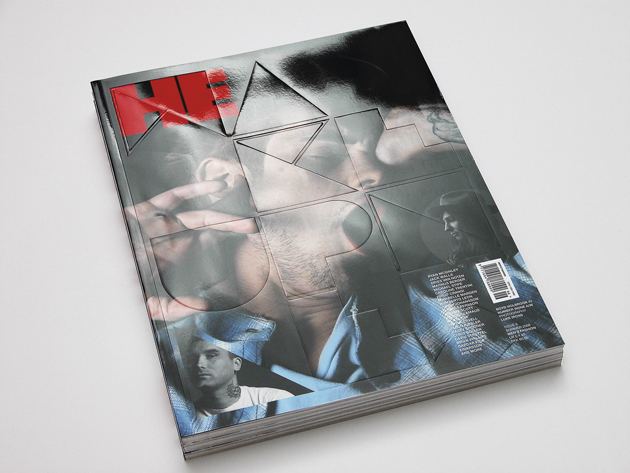 You have a long list of prestigious references in your portfolio but what are you still dreaming about doing?
I, and Homework, dream of many good things still to come. We have never worked with an Italian client and it's something we would love in particular – it's about time! Other than that, fragrance, furniture and interior brands have a focus in our team these days. Personally, I'm also interested in the people behind a brand – the product in itself is not always the most important thing. Our most successful work has been with brands who also share our aesthetic and approach. Big brands such as B&B Italy, Vitra, H&M or Madonna would also be interesting as major commercial players.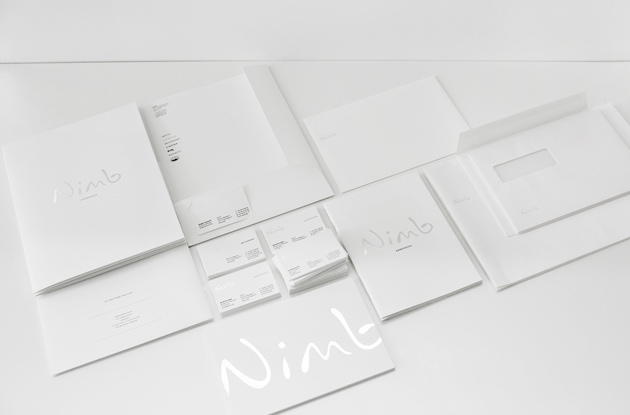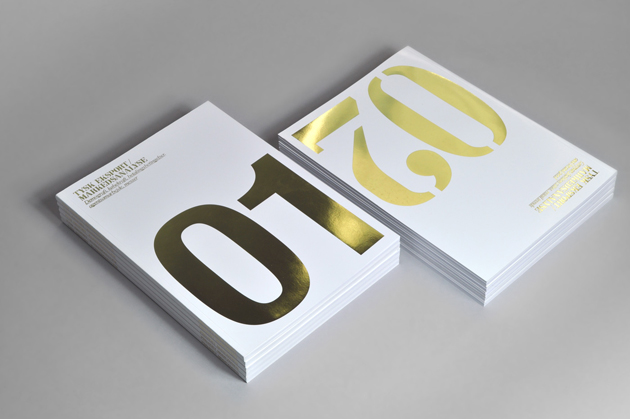 Interview by Lisa Olsson Hjerpe – Image courtesy of Homework